Tio klassiska låtar som har fått nya kostymer.
Lägg sedan till en ny låt och du har The Bouncings Souls nya suveräna platta Volume 2.
5/5
Artist:
THE BOUNCING SOULS
Albumtitel:
VOLUME 2
År:
2020
Genre:
PUNK
Skivbolag:
PURE NOISE RECORDS

Under 2019 firade The Bouncing Souls 30 år som band. De firade det med en skitbra EP och en turné. Och det var på den där turnén som de sådda något frö till en akustisk platta.
The Bouncing Souls körde en del akustiska set innan de skulle köra sin konserter och det där skulle växa när de var tillbaka i studion med producenten Will Yip (The Menzingers, Title Fight, Tigers Jaw). Yip sa dock att han inte trodde att bandet bara ville göra några akustiska versioner, packa ihop och lämna.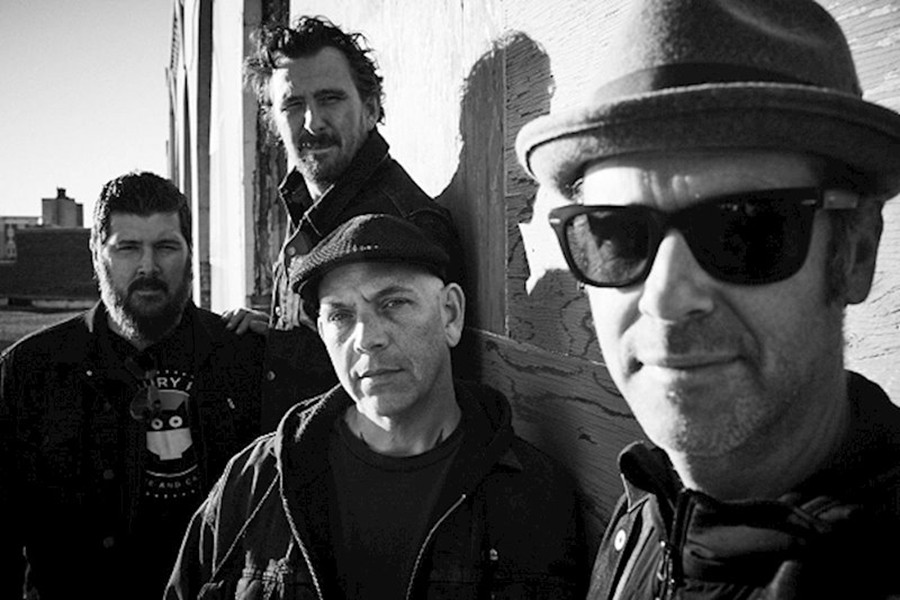 Yip fick rätt. The Bouncing Soul ville göra det betydligt bättre än så när de nu skulle göra om sina gamla låtar.
We initially wanted to recreate some of the stripped-down vibe of the acoustic sets, but if anything, these versions are much more involved than the original versions.

Pete Steinkopf
Argyle
Gone
Late bloomer
Simple man
Hopeless romantic
Kids and heroes
Favorite everything
Highway kings
World on fire
Say anything
Ghosts on the boardwalk
Många av låtarna har hängt med i 20 år eller mer och då har The Bouncing Souls också spelade dem live tusentals gånger. Då ville de också ta väl hand om dem – och det gör de!
Detta är ingenting annat än magi! Dessa avskalade versioner som balanserar någonstans mellan punk och alternativ rock är fruktansvärt bra – och då kan detta vara en platta för den som gillar The Menzingers och Dave Hause.
Originalversioner är alltid originalversioner, men detta … otroligt! Det är otroligt att The Bouncing Soul lyckas göra detta med sina låtar.
Och som grädde på moset slänger de in en ny låt – World on fire – som inte kan bli någonting annat än en The Bouncing Souls-klassiker.
Topp tre? Nej, nej. Här är det alldeles lysande från början till slut.
The Bouncing Souls
Greg Attonito (sång)
Pete Steinkopf (gitarr)
Bryan Kienlen (bas)
George Rebelo (trummor)