Vice Squad har levererat sylvass punkrock sedan 1981.
Nu är de tillbaka med en ny platta: Battle of Britain.
5/5
Artist:
VICE SQUAD
Albumtitel:
BATTLE OF BRITAIN
År:
2020
Genre:
PUNK
Skivbolag:
LAST ROCKERS RECORDS, CARGO RECORDS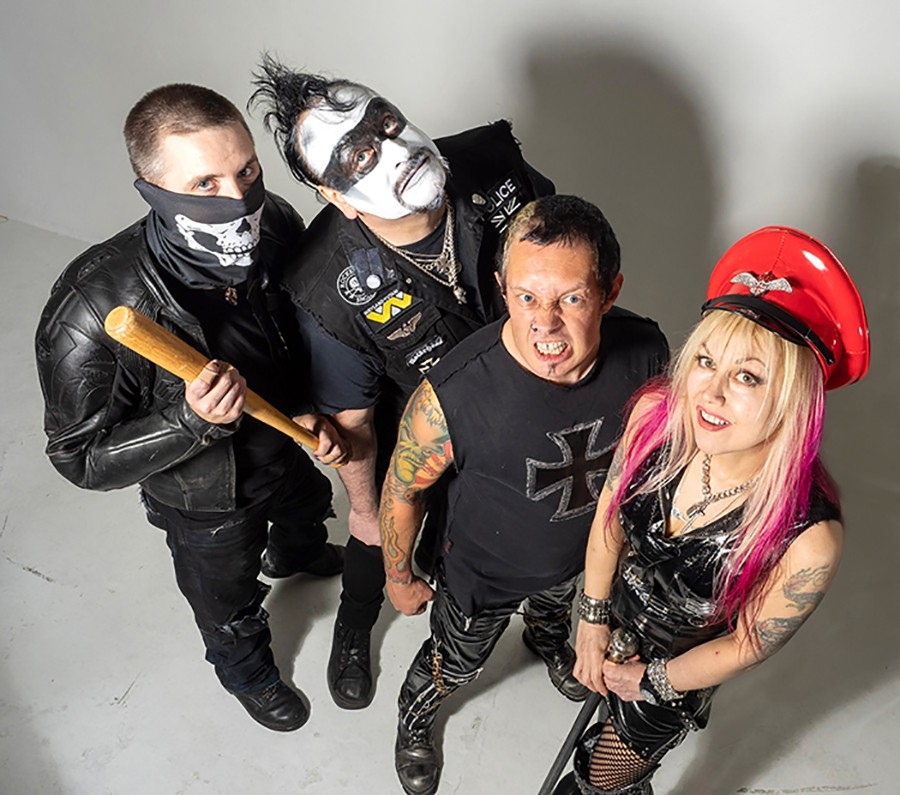 Brittiska Vice Squad, med Beki Bondage i spetsen, bildades redan 1979. De släppte tre plattor, där de två första nådde hyfsat högt upp på albumlistan i UK, fram till 1985 men sedan lades bandet ned.
1997 återupplivade dock Beki Bondage bandet, som även tidigare har genomgått en del förändringar i line-upen där även Bondage har valt att stå utanför, som nu hade en ny line-up.
No cause for concern (1981)
Stand strong stand proud (1982)
Shot away (1985)
Get a life (1999)
Resurrection (1999)
Lo-fi life (2000)
Rich and famous (2003)
Defiant (2006)
Unreleased 2008 (2009)
London underground (2009)
Punk rock radio (2011)
Cardboard country (2014)
Battle of Britain (2020)
Vice Squad låter grymt bra även nästan 40 år efter debuten och Beki Bondage är alldeles lysande som front för detta gäng. Hon ligger inne med en grym punkröst och om man ska jämföra henne med något lite senare i Sverige så är det nog Cecilia Boström i The Baboon Show som man först tänker på. Deras röster ligger inte så jäkla långt ifrån varandra.
Ruination
I dare to breath
When you were 17
Ignored to death
Born in a war
Nimrod
Battle of Britain
Poverty face
How the other half lives
No evil
Mainstream media
You can't fool all of the people
Pulling teeth
Vice Squad är helt enkelt ett band som lever efter punkens fösta regel – att när det gäller punk så finns det inga regler att följa. Kör på och gör det du vill.
Det gör Vice Squad som smäller till med en kanonplatta denna gång! Det är kanonlåtar hela vägen! Det är punk och det är rock 'n' roll med attityd. Det är högoktanigt, stökigt och melodiskt.
Det är låtar om alltifrån paranoia, Brexit, isolering, köttindustrin, tatueringar och världskrig … Vice Squad levererar det på sitt fantastiska sätt och då tillhör Battle of Britain årets bästa punkplattor.
Topp tre? When you were 17, Ruination och Ignored to death.
Vice Squad
Beki Bond (sång, gitarr)
Paul Rooney (gitarr)
Wayne Firefly (bas)
Bongo Basterd (trummor)