Albumomslaget skvallrar om den värsta metalplattan.
Så är det inte.
Stormburst är i stället ruskigt skön melodisk hårdrock från Dalarna.
4/5
Artist:
STORMBURST
Albumtitel:
HIGHWAY TO HEAVEN
År:
2020
Genre:
HÅRDROCK
Skivbolag:
AOR HEAVEN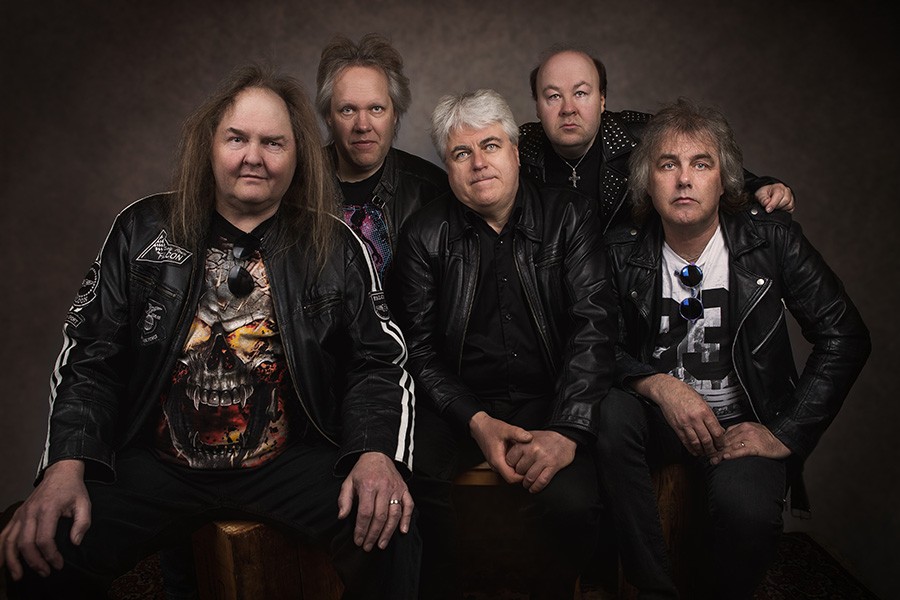 Stormburst bildades sommaren 2014 där tanken var att det vill göra högkvalitativ musik, ha kul och inte kompromissa med vad de ville göra med sin musik. 2017 kom debutplattan Raised on rock som är en höjdare.
Och nu kommer uppföljaren Highway to heaven.
Highway to heaven
Rock'n roll soldier
Tonight
Goin' home
Closer to heaven
Miles away
Who do you think you are
Confidence
Run for the light
Take me to the sky
Lost in the night
Riding on the wind
One dream
På debuten finns det 14 kvalitetslåtar. Det är liksom bra hela vägen. Stormburst gör det återigen. Nu blir 13 låtar och det är kvalitet rakt igenom även denna gång plus att det finns några riktigt höga toppar.
Det är melodiös hårdrock och AOR. Vissa låtar blir mer melodiös hårdrock andra blir mer AOR. Det är gitarriff och bålsnygga refränger samtidigt som det är ett härligt gung.
Ska man jämföra detta med något annat så kanske lite, lite Europe/Joey Tempest som de lät för många år sedan? Det är i alla fall lite den känslan man stundtals får och då är det självklart en platta som kommer att spelas sönder och samman.
Topp tre? Rock'n roll soldier, Tonight och Run for the light.
Stormburst
Lars-Åke "Plåtis" Nilsson (sång)
Thomas Hansson (gitarr)
Kent Jansson (bas)
Peter Östling (keyboard)
Pelle Hindén (trummor)