Curt Cannabis släpper plattan Saved my life.
Då får vi en platta med sju låtar som rör sig mellan rock och punk – och det är några riktigt höga toppar här …
4/5
Artist:
CURT CANNABIS
Album:
SAVED MY LIFE
År:
2020
Genre:
ROCK
Skivbolag:
TOO LOUD RECORDS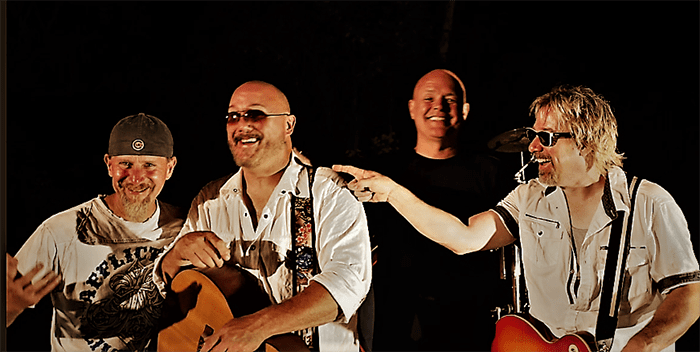 Curt Cannabis har varit i gång och både frontat band och producerat album under många år.
2016 gjorde han dock några sololåtar under namnet Ninestrum. Tre år senare tog han hjälp av Brian Dinger, Brian Bundy, Johnnie Bower (Johnny Bhive) och Matt Call för att göra nya låtar.
Och då har Curt Cannabis gjort klart plattan Saved my life.
I pressmeddelandet inför albumsläppet kan man läsa följande:
Cannabis would rather play for 10 people that he can form a bond with than a 1000 people who came to drink and fight. It's about a forming a personal relationship between artist and listeners. Now with that bond having been formed you'll to be smiling for the rest of your week, month, and year when you're reminiscing about the performance.
Face
Pushing paper bridges
Falling sensation
A story (saved my life)
My Own (hand held Messiah)
So you say
Make me laugh
Det blir dock bara sju låtar vilket definitivt känns väl snålt. Ibland kan man känna att det borde finnas någon lag som säger att minimum för att släppa en skiva ska vara tio låtar …
Curt Cannabis inleder i alla fall med Face och det är en låt som man blir glad av för vem vill inte sjunga med i "Said I was rotting out your brain // And you slowly driving me insane"? Det är rock med punkkänsla.
Plattans absolut bästa spår är dock Pushing paper bridges – även om Falling sensation inte kommer långt efter … Pushing paper bridges är en ögonbrynshöjare och den som gillar Against Me! lär gilla detta för det påminner en hel del om dem. Det är fortsatt rock med punkkänsla. Så är det plattan igenom.
Saved my life släpptes den 27 mars.