För några veckor sedan var Cirkus Prütz tillbaka med sin tredje studioplatta.
Man ljuger inte om det här bluesgänget har klättrat upp några nivåer sedan starten … för gissa om det finns en jäkla groove på White jazz – Black magic?
4/5
Artist:
CIRKUS PRÜTZ
Album:
WHITE JAZZ – BLACK MAGIC
År:
2019
Genre:
ROCK
Skivbolag:
METALVILLE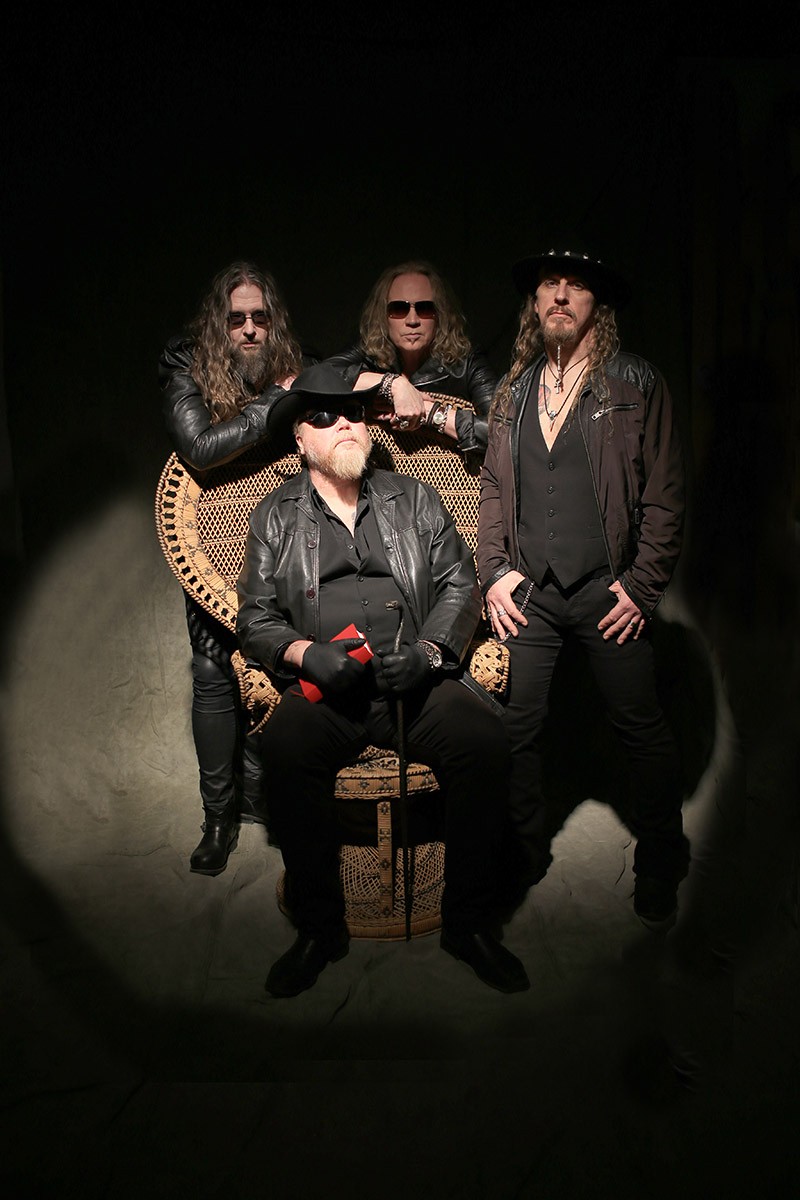 En annan är inget stenhårt fan av blues. På något sätt kan det bli för mycket. När det sedan dessutom kan vara instrumentalt så hamnar den musiken någon annanstans än här.
Fast ibland får man sig en näsknäppare när det gäller blues. Denna gång är det Cirkus Prütz som delar ut den.
Den här bluesrocken som det här svenska gänget på låter väldigt bra, men det är mer än blues. Det är lika mycket rock och då går det hem hos en annan.
Dessutom är favoritspåret från White jazz – Black magic högst oväntat en intrumental låt! Och det är inte ofta det händer. Det skulle väl ha varit något som Jean-Michel Jarre eller Vangelis gjorde som man fastnade för på det här sättet. Fast då handlade det liksom inte om rockmusik … Det är låten, Blues for fallen brothers, är dessutom en hyllning till de tidigare bandmedlemmarna Robert "Strängen" Dahlquist och Mikael Fässberg. Gitarrlirandet i den här låten skojar man inte bort och det låter en del Gary Moore över det hela. Lysande!
Leave me alone
Mojo
Shotgun wedding blues
Aim to please
Blues for fallen brothers
Hell to pay
Ready to go
Friends
Hats 'n' strats
Zombie stomp
Fast Blues for fallen brothers är den enda instrumentala låten och det känns bra så för det är trots allt texter som man vill ha.
Och plattan börjar med Leave me alone där Christian Carlsson sjunger:
I don't want your money
I don't want your car
I don't need your diamond ring
I don't need you at all
I don't want your lovin'
I don't need your soul
I don't know your Jesus
Why don't you leave me alone
Lägg till en rytmsektion som ligger bakom ett sjuhelsikes gung och gitarrslingor som är hur sköna som helst så har man en låt där tankarna fladdrar i väg åt ZZ Top-hållet och 1970- och 1980-talet. Det är inte så konstigt att Leave me alone blev förstasingel från White jazz – Black magic.
Mojo har verkligen mojo och det är en riktigt skön blueslåt och det finns fler låtar som håller klass. Ja, det här är en kvalitetsplatta rakt igenom.
Då är det är bara till att vrida upp volymen och låta Aim to please snurra i gång. Sedan finns ju alltid Hell to pay … Det är en av de tyngsta låtarna som Cirkus Prütz någonsin har gjort – fast de glömmer inte bort grooven här heller.
Ready to go är en annan favorit. Det är en låt om att gå vidare i stället för att stanna i ett förhållande eller en situation som bara gör dig gammal och bitter.
Vill man ha något annat än det så finns Friends. Här blir det blues som nästan lutar över mot powerpophållet.
Cirkus Prütz
Christian Carlsson (sång, gitarr)
Franco Santunione (gitarr)
Jerry Prütz (bas)
Per Kohlus (trummor)