2017 gjorde Alex Lahey en av årets bästa indieplattor.
Nu följer hon upp debutplattan med album nummer två: The best of luck club.
4/5
Artist:
ALEX LAHEY
Album:
THE BEST OF LUCK CLUB
År:
2019
Genre:
INDIE
Skivbolag:
DEAD OCEANS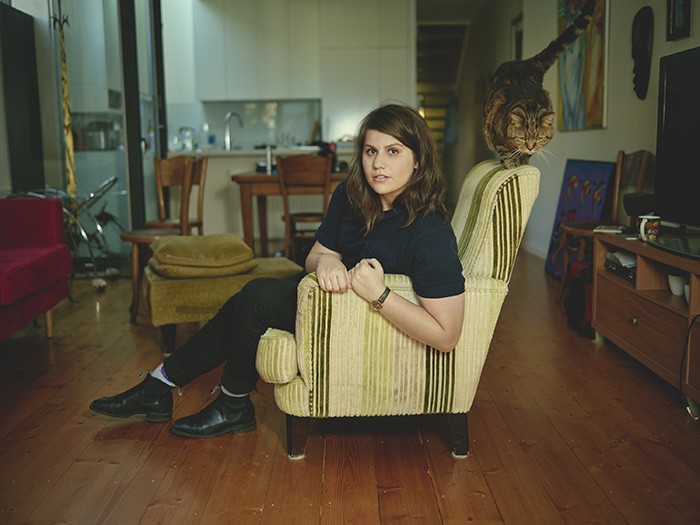 När Melbournes Alex Lahey skickade ut I love you like a brother var det lite som att få ett glas kallt vatten i ansiktet. Visst, hon hade skickat ut en del vassa singlar, men debuten var något utöver det vanliga.
Nu är det dags för The best of luck club – och visst ser Lahey till att detta album håller samma höga klass.
I don't get invited to parties anymore
Am I doing it right
Interior demeanour
Don't be so hard on yourself
Unspoken history
Misery guts
Isabella
I need to move on
Black RMs
I want to live with you
Plattan kickar i gång ordentligt med förstaspåret I don't get invited to parties anymore. Det är lugnt, det är fart och musiken nästan exploderar för att sedan lugna ner sig. Det är energiskt och det låter himla bra!
Alex Lahey håller sig dock ganska mycket till det som hon gjorde så bra på debuten. Med andra ord så är det återigen indierock och fuzzpop med lite punkpopvibbar där det också finns sköna refränger. Det är både småstökigt och melodiöst, men kanske att det här är mer polerat i en jämförelse med debutplattan. Dessutom har Lahey en ganska mjuk röst så kontrasterna blir extra sköna.
Här finns gott om kanonspår. Ett är Am I doing it right.
Don't say that I have nothing to prove
I stay in every cheap hotel room
You may think I've got nothing lose
But am I doing it right when I make every wrong move?
Ett annat finfint spår är Don't be so hard on yourself, ett tredje är den punkiga Misery guts och ett fjärde är I need to move on som har ett urskönt gitarrsound.
Helt klart så är The best of luck club en riktigt bra platta av Alex Lahey som förklarar albumtiteln så här:
In Nashville I was really inspired by the dive bar scene there and the idea that at these dive bars there's no pretentious energy. Whether you've had the best day of your life or the worst day of your life, you can just sit up at the bar and turn to the person next to you – who has no idea who you are – and have a chat. And the response that you generally get at the end of the conversation is "Best of luck" so The best of luck club is that
place.
The best of luck club släpptes den 17 maj.