När Ex Hex släppte sin debutplatta för fem år sedan golvade de kritikerna och Pitchfork kallade den för sommarens album.
Nu är de tillbaka – och fler kritiker lär bli golvade …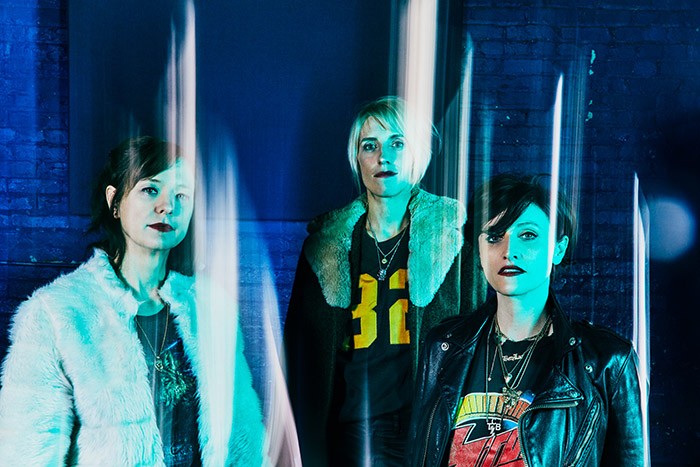 Det Washingtonbaserade rockbandet bildades 2013 och året efter kom debuten Rips.
Nu får vi platta nummer två: It's real.
Tough enough
Rainbow shiner
Good times
Want it to be true
Diamond drive
No reflection
Another dimension
Cosmic cave
Radiate
Talk to me
Det här är en sylvass platta av powertrion – Mary Timony (gitarr, sång), Betsy Wright (bas, sång) och Laura Harris (trummor) – som bjuder på gitarrdriven garagerock, garagepop och powerpop där det även finns plats för lite punk. Det är både stökigt och mjukt på en gång.
På något sätt skickar det ut en del Tom Petty-vibbar. Det är gitarrsoundet som gör det, men annars skiljer det sig väldigt mycket från Pettys musik. Ex Hex gör det tyngre, men de tappar aldrig melodierna.
Det som man fastnar för i de här låtarna är gitarrlirandet och sången. Riffen är sjukt sköna i låt efter låt. Testa bara att vrida upp volymen på stärkaren och snurra i gång Another dimension … wow!
Det finns någon låt, exempelvis Tough enough, som går åt det mer punkiga hållet, men det finns också låtar, exempelvis Cosmic cave, som går åt det poppiga hållet. Blandningen gör att It's real snabbt blir en favoritplatta.
Topp tre? Another dimension, Want it to be true och Tough enough.
It's real släpps i morgon den 22 mars.