När The National släppte Sleep well beast var det deras första platta på fyra år.
Inte ens två år efter det albumet är de tillbaka med en ny fullängdare: I am easy to find.
4/5
Artist:
THE NATIONAL
Album:
I AM SO EASY TO FIND
År:
2019
Genre:
INDIE
Skivbolag:
4AD

Det amerikanska indie rock/alternativa rock-bandet är firar sitt 20-årsjubileum i år. Då väljer The National att göra en platta – sin åttonde – där tar hjälp av bland andra Sharon Van Etten, Brooklyn Youth Chorus, Lisa Hannigan, Kate Stables och Mina Tindle.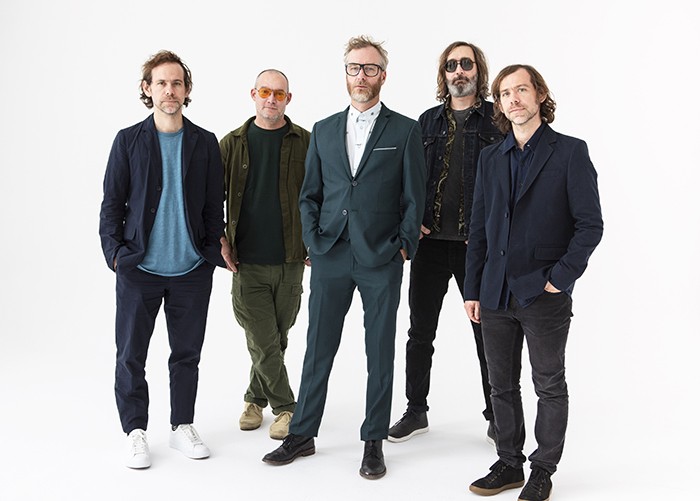 Så här säger Matt Berninger i ett pressutskick:
Yes, there are a lot of women singing on this, but it wasn't because "Oh, let's have more women's voices." It was more "Let's have more of a fabric of people's identities." It would have been better to have had other male singers, but my ego wouldn't let that happen.
The National (2001)
Sad songs for dirty lovers (2003)
Alligator (2005)
Boxer (2007)
High violet (2010)
Trouble will find me (2013)
Sleep well beast (2017)
I am easy to find (2019)
The National har tidigare jämförts med band och artister som Nick Cave & The Bad Seeds, Joy Division och Leonard Cohen. Med I am easy to find förstärker de bara den känslan – och det är definitivt inget fel i det. Den här plattan tillhör de absolut bästa som The National har gjort.
You had your soul with you
Quiet light
Roman holiday
Oblivions
The pull of you
Hey Rosey
I am easy to find
Her father in the pool
Where is her head
Not in Kansas
So far so fast
Dust swirls in strange light
Hairpin turns
Rylan
Underwater
Light years
Man får rätt sköna kontraster här. Det kan vara stökigt och mörkt, men när man sedan får ljusa, kvinnliga röster till så hajar man nästan till.
De bästa låtarna är dock när det är Matt Berninger som tar hand om ledsången. När någon annan sedan kommer in och hjälper till är det mest en fin krydda.
The National kastar även in stråkar och synthslingor i den del låtar. Flera av albumets spår skickar dessutom ut någon mörk och jobbig ensamhetskänsla. Det finns också någon låt som känns lite gladare så allt är inte nattsvart.
The National kommer också att släppa en kortfilm, som är inspirerad av musiken från plattan, med samma namn och som är regisserad av Mike Mills. Alicia Vikander är en av skådisarna.
Topp tre? Not in Kansas, Roman holiday och Quiet light.
The National
Matt Berninger (sång)
Aaron Dessner (gitarr, piano, keyboards)
Bryce Dessner (gitarr)
Scott Devendorf (bas)
Bryan Devendorf (trummor)