Det har gått tre år sedan Vanity Insanity släppte sitt debutalbum.
Men nu startar en ny era för Vanity Insanity. Den gör det med singlarna The end och Beautifully broken.
4/5
Artist:
VANITY INSANITY
Albumtitel:
THE END / BEAUTIFULLY BROKEN
År:
2020
Genre:
HÅRDROCK, SLEAZEROCK
Skivbolag:
VANITY INSANITY

Umeåbandet har nu varit i gång under, i runda slängar, tio år. Vanity Insanity har dock genom åren genomgått flera förändringar i sin line-up och det är ingen skillnad nu.
Sedan debutplattan Piece of her cake släpptes under 2017 har det återigen blivit en del förändringar och det nya Vanity Insanity är:
Viggo Svanberg Hanssen (sång gitarr).
Benjamin Bagge (gitarr).
Jesper Westermark (bas).
Jonas Andersson (trummor).
När Vanity Insanity nu börjar på en ny era gör de det med låten The end – och gissa om det rockar! Det är en riktigt fet sleazerocklåt. Det smattras på som fan på trummorna samtidigt som det bjuds på ett härligt gung och ännu härligare gitarriff.
Det är onekligen en grym start för Vanity Insanity version 2020 – och om man ska jämföra med hur det låt så skickar detta ut en del Mötley Crüe-vibbar.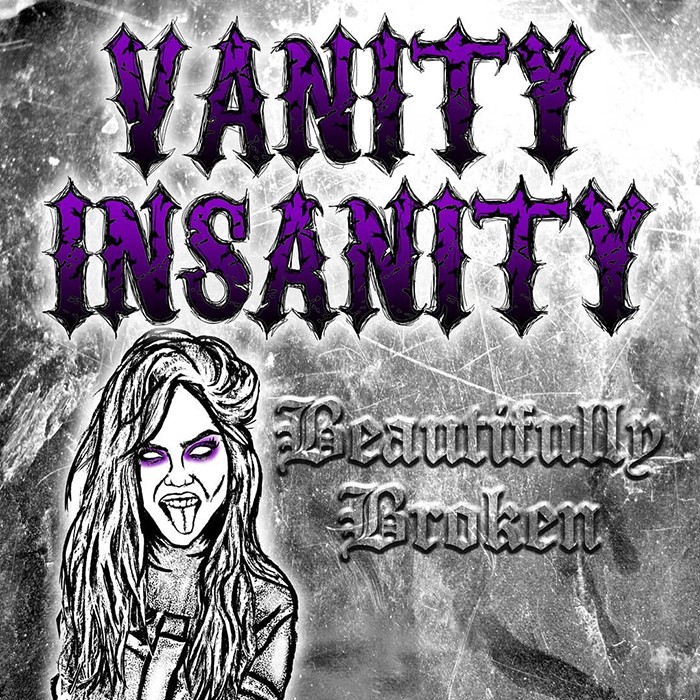 Vanity Insanity har även hunnit med att släppa singel nummer två: Beautiful broken och då visar bandet upp sig från en helt annan sida. Nu blir det en klassisk power ballad och utan tvekan så hanterar sleazerockbandet från norr även det. De låter kalasbra även när de drar ned på tempot.