Så är det dags för att rädda veckan med lite ny bra punkrock.
Vilka om inte Saturday's Heroes får fixa det?
5/5
Artist:
SATURDAY'S HEROES
Albumtitel:
TURN UP THE MUSIC!
År:
2020
Genre:
PUNK, STREET PUNK
Skivbolag:
LÖVELY RECORDS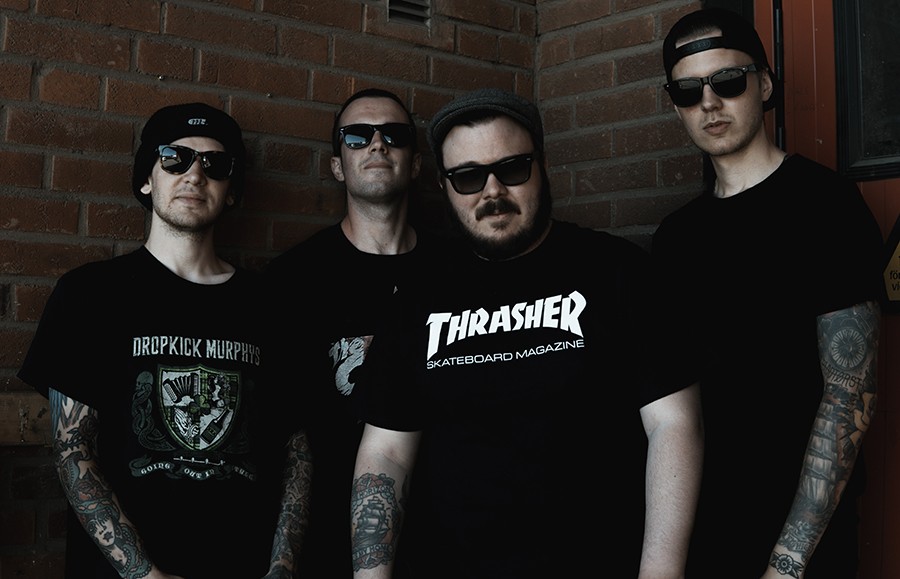 Det var bröderna Alex och Mikael Lachan, som växte upp i Finspång, som drog i gång Saturday's Heroes. De hade lirat tillsammans nere i källaren där hemma under många år innan de bestämde sig för att bilda ett band som numera även består av Marcus Svensson och Daniel Wiggander.
2017 släppte Saturday's Heroes sin tredje fullängdare Pineroad, men det dröjde inte länge efter det albumsläppet innan bandet klev in i studion igen.
Nu skickar de ut resultatet och man får liksom bara lyfta på hatten för det här gänget – för gillar du melodiös punkrock så är det rena rama godiset.
We're all done
I will be right there
Dead of night
Seven seas
This is the end
Black clouds
Turn up the music
Det är fart, det är melodier, det är mycket gitarrer och trummorna ser till att energin är på topp. Det här gänget levererar streetpunk och oi! som flyter ihop med rock 'n' roll. Här finns liksom allt från fotstampsgung till ja, något som Millencolin kanske hade gjort. Saturday's Heroes skickar helt klart ut de vibbarna.
På EP:n finns titelspåret Turn up the music som är en höjdare. Den är knappast någon högexplosiv punklåt. I stället börjar den soft i något mellantempo innan de ökar tempot och det blir en fet streetpunklåt. Det är skitsnyggt gjort och då är det bara att göra som de säger: Turn up the music!
Topp tre? Turn up the music, Seven seas och We're all done. Fast här finns inte en låt som man inte gillar. Turn up the music! är strålande hela vägen. Missa inte!
Saturday's Heroes
Alex Lachan (sång, gitarr)
Marcus Svensson (gitarr)
Daniel Wiggander (bas)
Mikael Lachan (trummor)