Varför inte testa en popplatta som det doftar 1980-tal över?
Dra då i gång Video Ages senaste album Pleasure line.
4/5
Artist:
VIDEO AGE
Albumtitel:
PLEASURE LINE
År:
2020
Genre:
POP, ALTERNATIVE
Skivbolag:
WINSPEAR

Video Age är Ross Farbe, Ray Micarelli, Nick Corson och Duncan Troast. Nu är de tillbaka med en ny platta, den tredje i ordningen och det blir tio sköna låtar.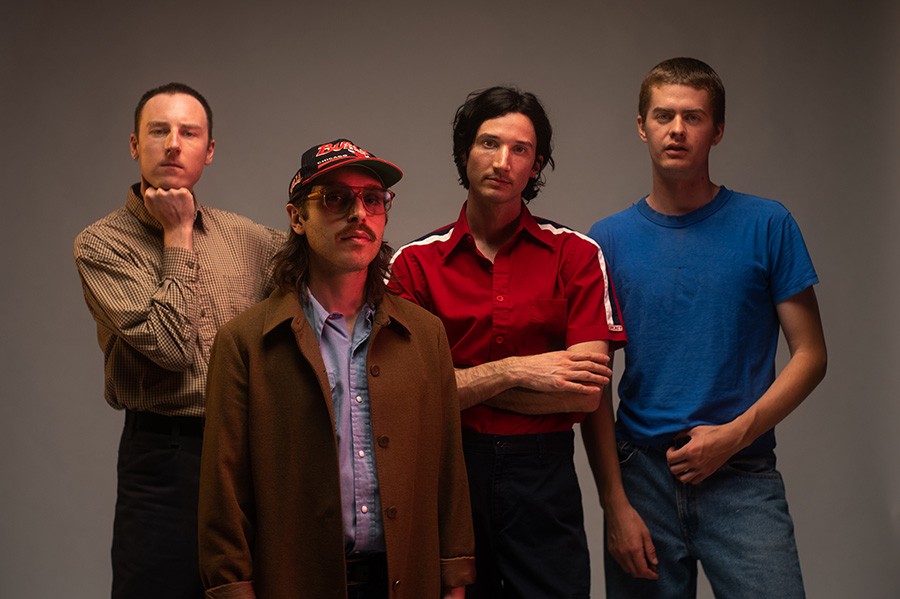 Pleasure line
Maybe just once
Blushing
Aerostar
Comic relief
Sweet Marie
Shadow on the wall
That can't be
Meet me in my heart
Good to be back
Once you cross that threshold and become vulnerable in love, there's a whole new challenge. There's a reason that song comes first on the album, because the rest of the songs exist in that place. These catchy, memorable songs radiate big glass half-full energy.

Ross Farbe om Pleasure line
Det är sköna softa låtar som Video Age ger oss. Det är en feelgood-platta där man sitter och smånjuter mest hela tiden. Att det blir en sådan kan ju bero på att såväl Ross Farbe som Ray Micarelli, med några veckors mellanrum, ska gifta sig i år. Fast för den sakens skull blir det inte sockersött, snarare blir det någon romantisk känsla som gör sig extra bra när det är mörkt ute.
Det blir också en massa 1980-talsvibbar. Det är synthiga popmelodier och Video Age har influenser från allt mellan Janet Jackson till David Bowie och Paul McCartney.
Här finns bland annat en låt om en minivan (?) Vem gör det liksom? Men det blir bra och Aerostar, med sitt härliga synthiga och skönt positiva gung, tillhör de bästa spåren på albumet. Det blir lite nostalgi med den eftersom den där vanen hade årsmodell 1995 och var i bandets ägo. Då minns de tillbaka när de drog runt på vägarna för att få göra det de älskar: Spela musik.
Topp tre? Pleasure line, Aerostar och Maybe just once.