2017: Hard love.
2018: Harder love.
2019: Eraserland.
Strand Of Oaks fortsätter att ge oss bra plattor.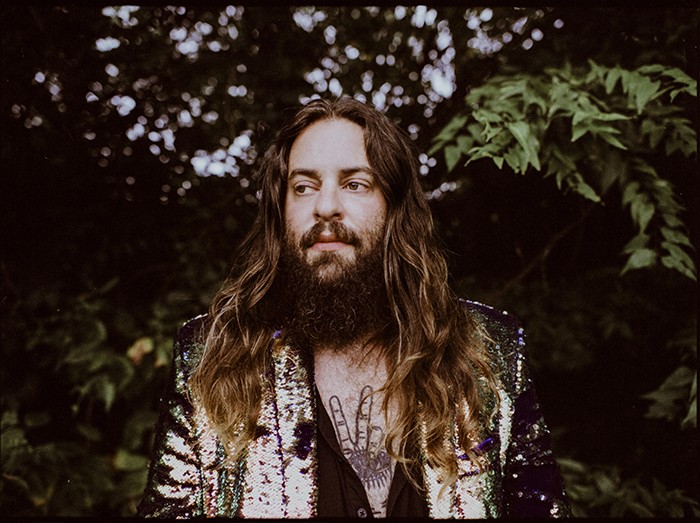 Strand Of Oaks är ett alternativt rockprojekt av amerikanen Timothy Showalter. Så här ser hans diskografi ut:
Leave ruin (2009)
Pope killdragon (2010)
Dark shores (2012)
HEAL (2014)
Hard love (2017)
Harder love (2018)
Eraserland (2019)
Att det skulle bli en platta 2019 var inte alls självklart. Snarare var det större chans att Strand Of Oakes-projektet var över. Han var deprimerad efter plattan från 2017 så där och då bestämde han sig för att aldrig göra en låt igen.
Inför skivsläppet skrev Timothy Showalter så här på sin webbsajt:
This record wasn't supposed to be here. I had thought for a moment Strand of Oaks might be over until a text from my friend, Carl Broemel, changed all that. Unbeknownst to me, four members of My Morning Jacket and Kevin Ratterman booked studio time to record songs I didn't think I'd ever write. But they believed I could and pulled me back from the brink. At last, the songs came–and quickly morphed into everything I've ever worked toward as this band. These ten songs are about existing and continuing on, a testament to the hope that even if we feel like we are disappearing, there is that glimmer of light. You may not come out the same person you started as, but that'sokay. I'm glad this record is here now for whoever chooses to find it.
Welcome to Eraserland, where we all can start again.
Strand Of Oaks ger oss en platta med tio starka spår:
Weird ways
Hyperspace blues
Keys
Visions
Final fires
Moon landing
Ruby
Wild and willing
Eraserland
Forever chords
Timothy Showalter ger oss lite allt möjligt på Eraserland. Han fastnar inte i ett spår och gör samma låt tio gånger. I stället får vi allt från rock, folkrock, americana till punk i låtarna och Showalter backas upp av vännerna och My Morning Jacket-medlemmarna – som också hjälpte honom att hitta tillbaka från depressionen – Carl Broemel, Bo Koster, Patrick Hallahan och Tom Blankenship på albumet.
Då blir det något alldeles extra. Det blir både känslosamt och stökigt – även om det oftast går åt det mer känslosamma och lugna hållet. Stundtals finns det dock plats för en fet ljudvägg från gitarrerna.
Någon låt går dessutom åt det mer poppiga hållet för att nästa sedan ska kännas punkig. Bredden som Strand Of Oaks visar upp gör bara att man vill höra mer och mer.
Topp tre? Ruby, Keys och Weird ways.
Det här kan säkert vara en platta för den som gillar White Buffalo och Deer Tick.