Gillar du klassisk AOR?
Då har du en av årets största överraskningar här: Roulette med albumet Now!
Det är en helt enkelt otäckt bra platta.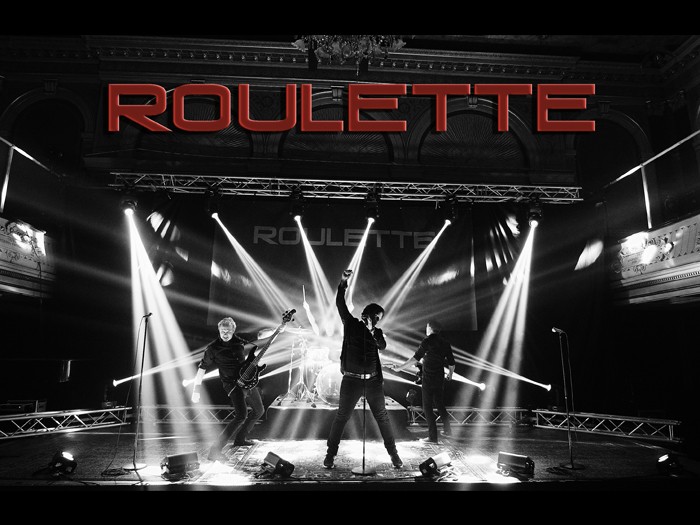 Roulette bildades 1985 i Sundsvall och de blev snart en populär akt på hemmaplan. De släppte ett par singlar innan de bytte namn till Cherry Red 1990 och började spela in sin första fullängdare. Det gick dock i stöpet och i stället för en fullängdare blev det en singel.
2008 skulle Roulette väckas till liv igen. Skivbolaget AOR-FM kontaktade bandet som sedan släppte Better late than never som innehåller 17 singlar och demos.
Under de senare åren har Roulette släppt tre singlar och samtliga finns med på plattan Now!
Never enough
Keep on dreaming
Soldiers of Love
We can make it
Secret room
Better day
Turn it around
The only way
Another night
Right by your side
När gamla band väcks till liv igen kan det sluta lite hur som helst. Det kan bli kasst, men det kan också bli makalöst bra. Och för Roulettes del så hamnar de utan tvekan i det senare facket.
För en annan blev det här ett rejält uppvaknande, inte minst eftersom singlarna inte har nått hit. Då blir det desto mer att lyssna på nu …
Det är löjligt skön rock. Det är AOR, westcaost och melodiös rock där Roulette i låt efter låt får till ett grymt skönt sound där det är bra tryck i både bas och trummor. Vi får även sköna gitarriff och bra sång från Thomas Lundgren.
Roulette blandar också lite lugnare låtar med mellantempolåtar och lite mer fartfyllda grejer. Det blir bra hela vägen.
Det känns lite old school, men samtidigt modernt och man får vibbar från såväl Def Leppard och Journey som Europe och Foreigner.
Det här är en platta som är så bra att den kommer att ta plats över årets bästa album. Här finns inte ens en halvsvag låt.
Topp tre? Right by your side, We can make it och Turn it around.
Roulette
Thomas Lundgren (sång)
Hansi Fellbrink (bas)
Magnus Nelin (gitarr)
Mats Nelin (trummor)
Now! släpptes den 22 mars.